29.25
-103.67
Maverick Ranch RV Park at Lajitas Resort
Close
a
b
c

29.25
-103.67
Maverick Ranch RV Park at Lajitas Resort
Close
Weather station: ,
Maverick Ranch RV Park at Lajitas Resort

Print This
HC 70 Box 400
1 Main St
Lajitas, TX 79852 US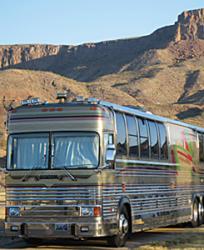 Amenities








































Primary Number:
(432) 424-5180
Reservation Number:
(877) 525-4827
GPS:
29.250000,-103.670000
Standard Rate:
$32.00-$49.00
Freedom Rate:
$24.00-$36.75
Dates of Operation:
Year Round
Directions
Located on Hwy FM 170 between the Big Bend National Park and Big Bend Ranch State Park, along the Rio Grande.
Notes
See our addtl listings in Hunting Lodges & Golf Course sections. Tucked away in Southwest Texas between Big Bend National Park and Big Bend State Park lies the exquisite 27,000 acre Lajitas Golf Resort and Spa. Our resort in West Texas is set among the Mountain vistas and the borderland majesty of the Rio Grande River, the resort's unique destination is rich in Old West history. Breathtaking sunsets, savory cuisine and an abundance of activities to suit all ages are hallmark to your experience at Lajitas, a place where Comanche Indians and Pancho Villa once roamed, cowboys sat around the campfire, and miners enjoyed whiskey at the local Trading Post. Way out West where the days are long, and the stars shine brighter in the night sky than any place on Earth, rests a desert oasis. Like a diamond in the rough, enveloped by the Painted Hills of Quiet Canyon and bounded by Lajitas Mesa, luxurious Maverick Ranch RV Park at Lajitas Golf Resort and Spa, a perfect place to enjoy your Big Bend adventure.