32.8995325
-105.960265
Edgington RV Park
Close
a
b
c

32.8995325
-105.960265
Edgington RV Park
Close
Weather station: ,
Edgington RV Park

Print This
6 Edgington Rd
Alamogordo, NM 88310 US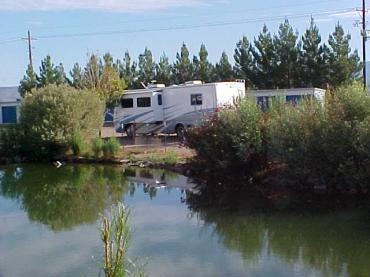 Amenities
























Primary Number:
(575) 434-2643
GPS:
32.899532,-105.960265
Standard Rate:
$25.00-$30.00
Freedom Rate:
$18.75-$22.50
Dates of Operation:
Year Round
Directions
On Hwy 54/70 at mile marker 71 1.5 mi north of Alamogordo NM. 15 mi east of Whitesands Monument. 90 mi north of El Paso TX. 200 mi south of Albuquerque NM. Look for the windmill next to Hwy.
Notes
Pets must be picked up after and kept on leash, kids allowed at pond ONLY with responsible adult and no loud noises. Sit by the pond, look at the windmill and solar system which keep the pond filled. 200 sq ft bookswapping building w/fax and phone. Free on-site fishing. Also, in the Fall, you can pick apples, pecans, almonds, and pistachios. The park is surrounded by trees.