26.9519003
-81.3163975
M RV Resort
Close
a
b
c

26.9519003
-81.3163975
M RV Resort
Close
Weather station: ,
M RV Resort

Print This
17192 Hwy 27
Moore Haven , FL 33471 US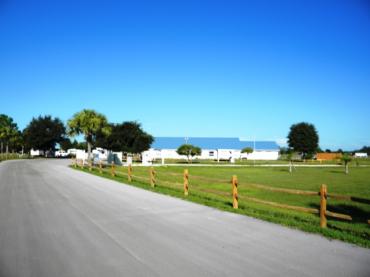 Amenities
























Primary Number:
(863) 946-6616
GPS:
26.951900,-81.316397
Dates of Operation:
Year Round
Reservations:
Recommended
Directions
North:Hwy 27, 5 mi south of 27 & 29 Jct on west side. South:Hwy 27, 6 mi north of Moore Haven.
Notes
Enjoy the best of both worlds – the Florida Sunshine and the peaceful, natural setting of south central Florida. M RV Park is a family owned and operated resort located 6 mi north of Moore Haven on Hwy 27. Mother Nature has blessed the Lake Okeechobee area with spectacular fishing and endangered species of birds. The country side is spacious and lined with ranches, orange groves, antique shops and quaint little villages. You will feel welcome at our 75 acre ranch where you can relax on a spacious site and enjoy our amenities.