30.381674
-86.388201
Destin Village RV Resort - Lot 14
Close
a
b
c

30.381674
-86.388201
Destin Village RV Resort - Lot 14
Close
Weather station: ,
Destin Village RV Resort - Lot 14

Print This
81 Payne Ave Lot #14
Miramar Beach, FL 32550 US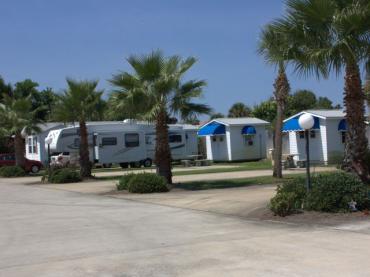 Amenities










Primary Number:
(800) 456-6253
GPS:
30.381674,-86.388201
Standard Rate:
$62.00-$70.00
Freedom Rate:
$46.50-$52.50
Dates of Operation:
Year Round
Directions
1/2 block from Emerald Beach/Seaside.
Notes
Please call for available dates, reservations are req. Weekly and Monthly rates available. Destin Village RV Resort is a upscale RV park located in the Miramar Beach area of Destin. It is situated one(1) block from a dedicated public access beach & is near several fine restaurants, recreation & shopping. All lots are privately owned. The park features a heated pool & clubhouse with laundry. 1)Enjoy your time at Destin Village RV Resort & please say hello to your neighbors. 2)The speed limit in the park is 5 MPH at ALL times, speeding will not be tolerated. 3)Lots shall only be used for the parking of self-contained recreational vehicles, pull trailers, fifth wheels, park-models & similar vehicles in good condition & repair, of not less than twenty four(24) ft or more than forty seven(47) ft in length. Those with units older than 10 yrs are req to submit a picture for approval. No addtl tents, screen houses or the like are allowed to be erected on the lot or grass areas. There is to be no more than 6 person staying on a single lot. 4)Only one(1) RV and two(2) addtl units including cars/trucks are allowed on any one lot & must be no less than one(1) ft from the roadway or property line. Boats, boat trailers & utility trailers may not be stored or parked on RV sites or common ground. Absolutely NO automobile repairs are to be done in the park. 5)At least one(1) responsible person over the age of 21 must be in charge of children under 15 at all times. 6)All sites are to be kept neat & no trash or households goods is to be left lying around. Trash must be placed in the dumpster next to the front entrance; trash bags should be tied & boxes broken down before placing in dumpster. 7)No mats, carpets, rugs or any other items that cover the grass are allowed. No type of household appliance (IE:Refrigerators, freezer or the like) are allowed to be placed anywhere on or around the lots. These items MUST be kept inside. 8)No vicious or nuisance pets allowed. Pets must be kept on Renter's property only. They MUST be leashed at all times or placed in a temporary pen & their waste picked up IMMEDIATELY. Public health laws state that they are not allowed in the pool, clubhouse or restroom area unless they are service animals. 9)Smoking is not permitting in pool, clubhouse or restroom areas at any time. Please use the receptacle provided to extinguish them as you enter these areas. 10)No glass containers are allowed in the pool area. Swim at your own risk, there is no lifeguard on duty. An adult over 21 must be responsible & PRESENT with ALL children under the age of 14 while they are in the pool. Noise is to be kept at a MINIMUM if swimming after 10PM in respect of the others in the resort. The pool will not be heated if the ambient air temperature drops below 55 degrees. 11)The resort is not responsible for the loss or damage of any property of members, visitors, guest or anyone utilizing the property. 12)Any member, visitor or guest who willfully or negligently defaces, damages or destroys property or equipment of the resort shall be liable for the full replacement value. 13)Quiet hours in the resort are from 10pm-8am. 14)Fireworks & open campfires are not allowed at any time in the resort. 15)Please do not park any vehicle on a vacant lot, it may be rented & have someone due to come in on it. 16)There is to be no running of truck, car or RV engines for a period of more than 5 mins. 17)Absolutely no construction equipment is to be brought into the park. Code for both gates .... 8181.